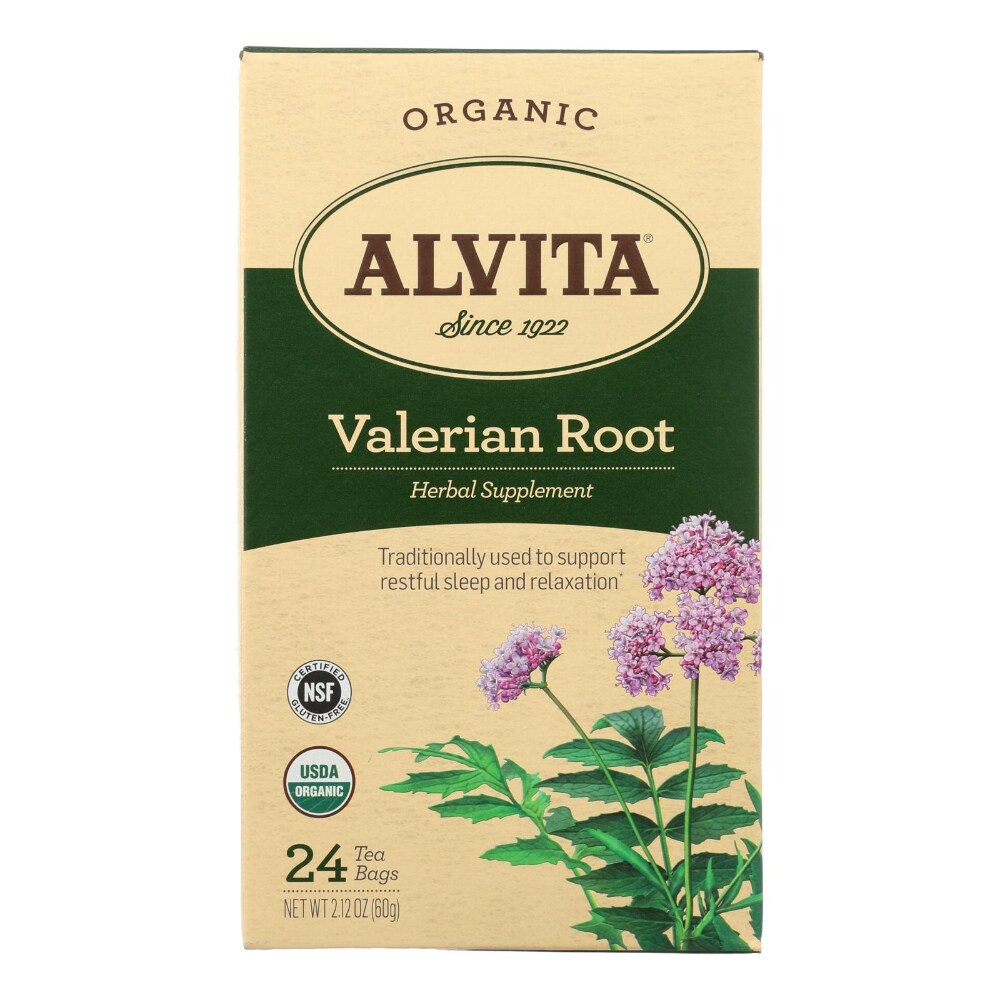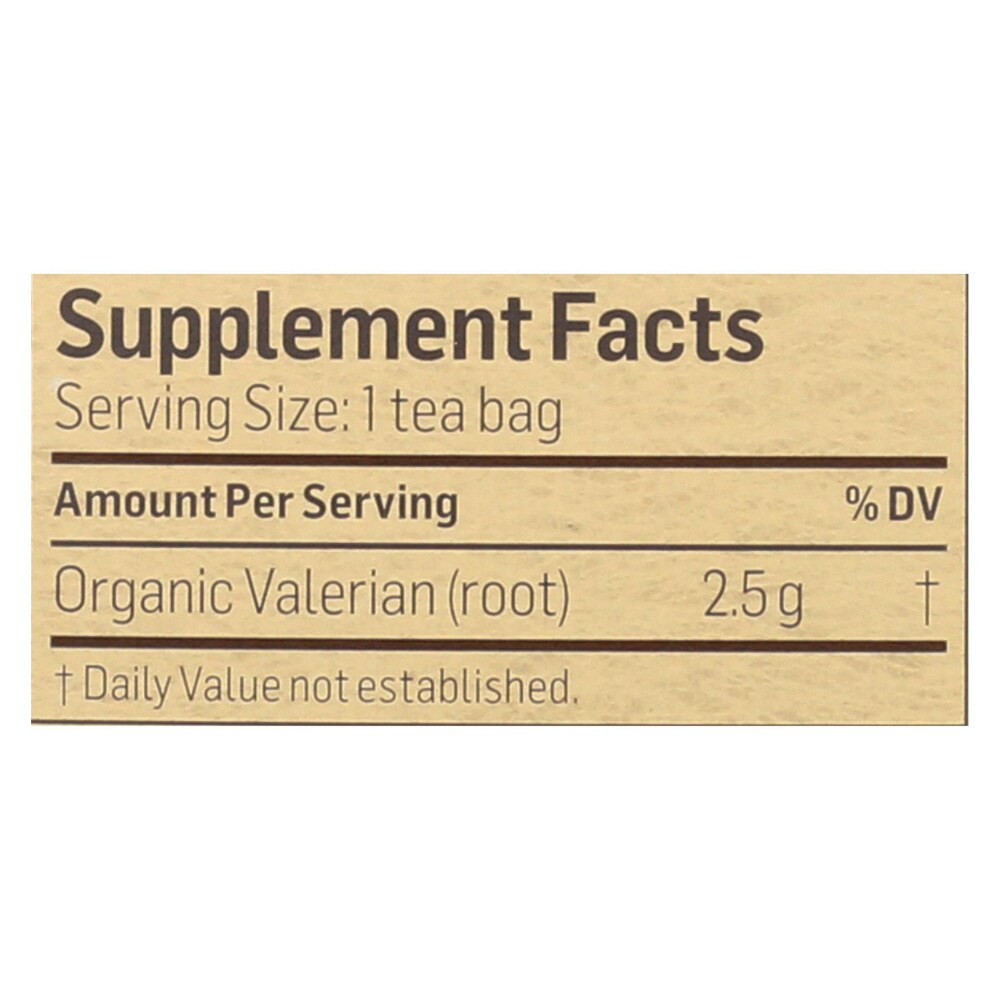 Alvita Organic Valerian Root Tea
---
Valerian (Valeriana officinalis), has been used traditionally to support restful sleep for hundreds of years. It has been referenced in many pharmacopoeias for its relaxing and calming qualities. Today, valerian remains one of the most popular herbs used to support a good night's rest. Alvita Valerian Root Tea is made with premium-quality, organic valerian root, and possesses a distinctly penetrating aroma and a flavor that is initially sweet, with a faint bitter finish.
USDA Certified Organic
Certified NSF Gluten-Free
Herbal Supplement
*These statements have not been evaluated by the Food and Drug Administration. This product is not intended to diagnose, treat, cure, or prevent any disease.
---