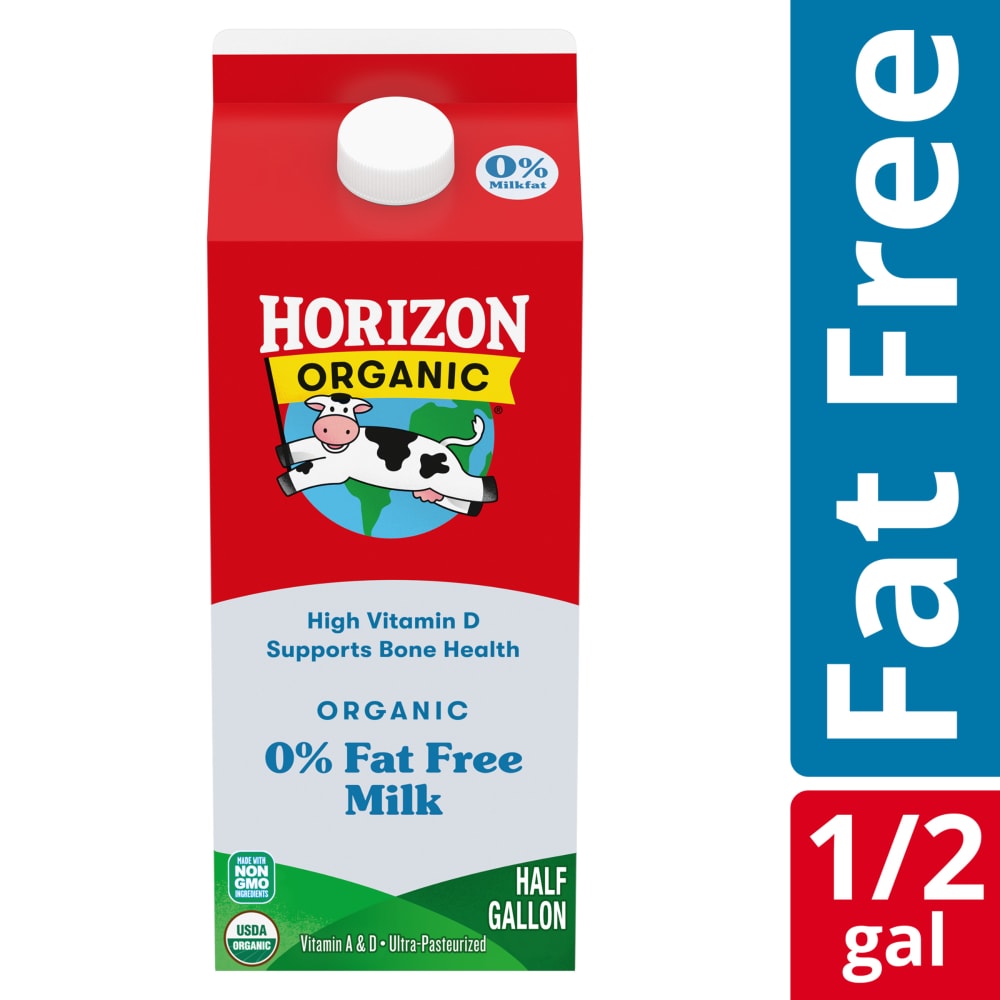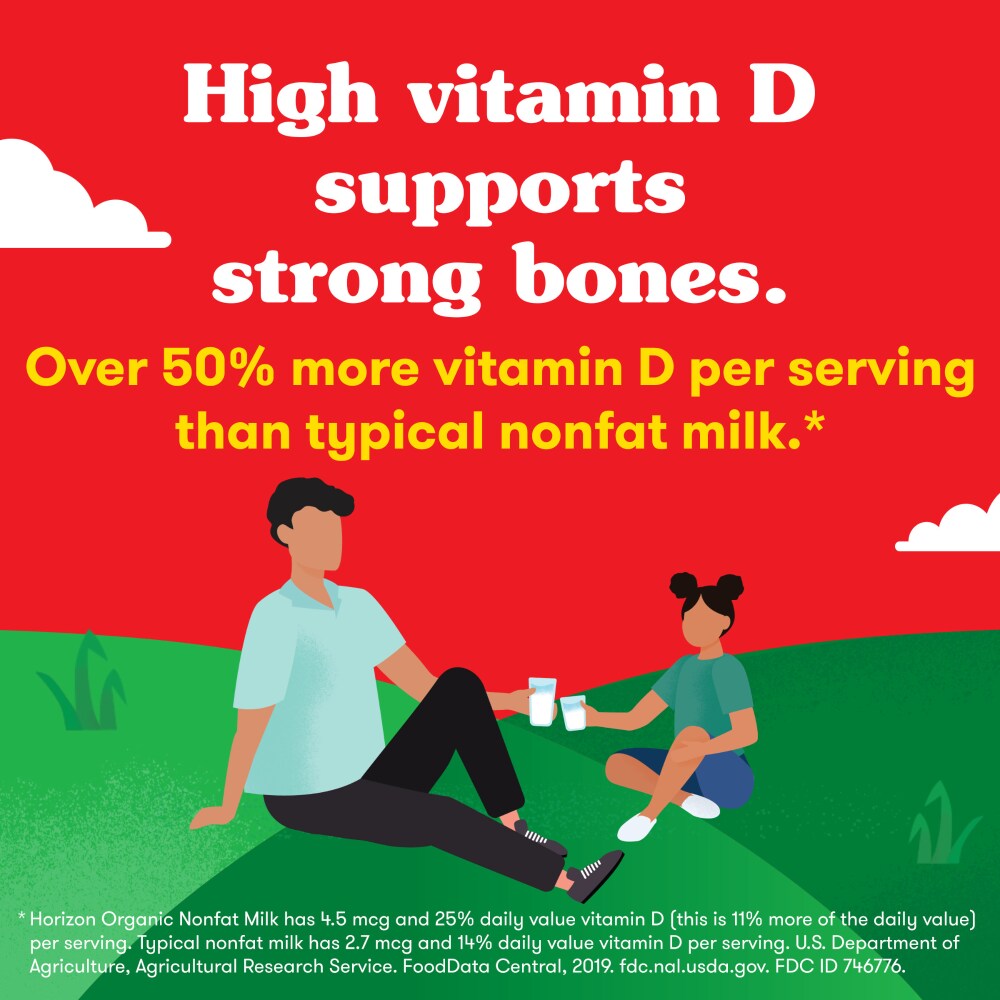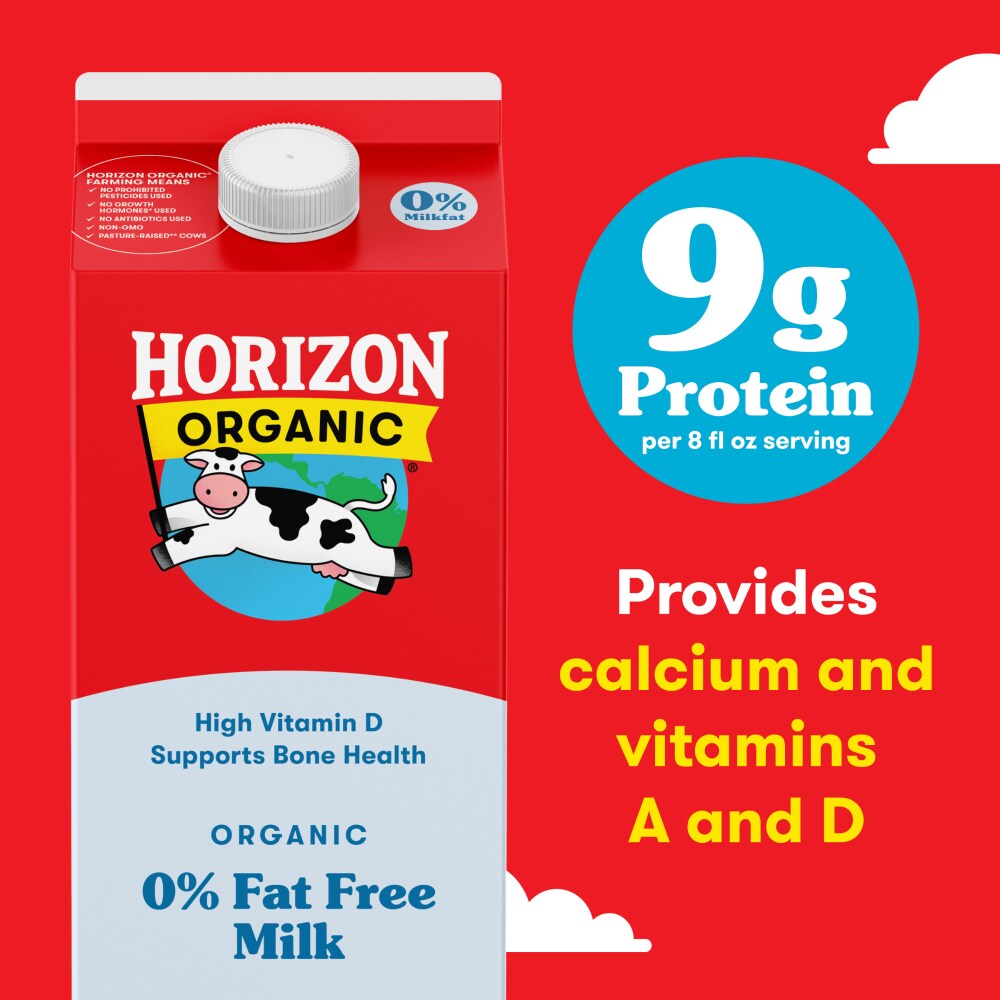 Horizon Organic Fat Free Milk
1/2 gal
UPC: 0074236526455
---
Eliminating chemicals from milk production creates a healthy environment that supports healthy cows, healthy family farms, healthy communities and a healthier planet. Above all, we think choosing organic leaves the world just a little better than how we found it. And it all starts with one creamy and delicious glass of milk.
Pasture-Raised
Horizon® cows spend at least 120 days grazing on pasture each year. They eat organic, with no GMOs, antibiotics or added hormones.
Family Farmers
From sunny California to the rolling hills of New York, organic family farms are the heart of Horizon.
Less than 6% of all milk is USDA Certified Organic** (But we wouldn't do it any other way.)
Caring for the Earth
Organic certification requires farming the land without toxic pesticides.*
Our farms produced this milk without antibiotics, added growth hormones, pesticides, or cloning.
---