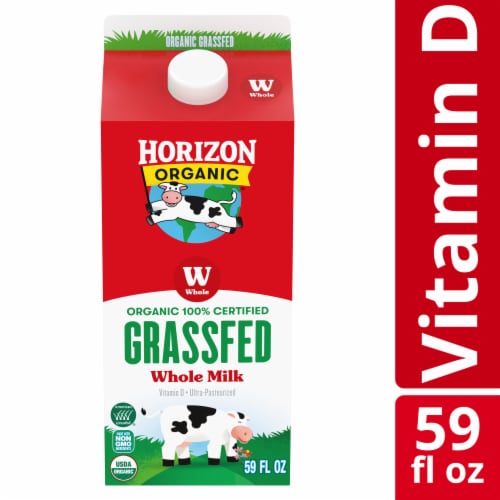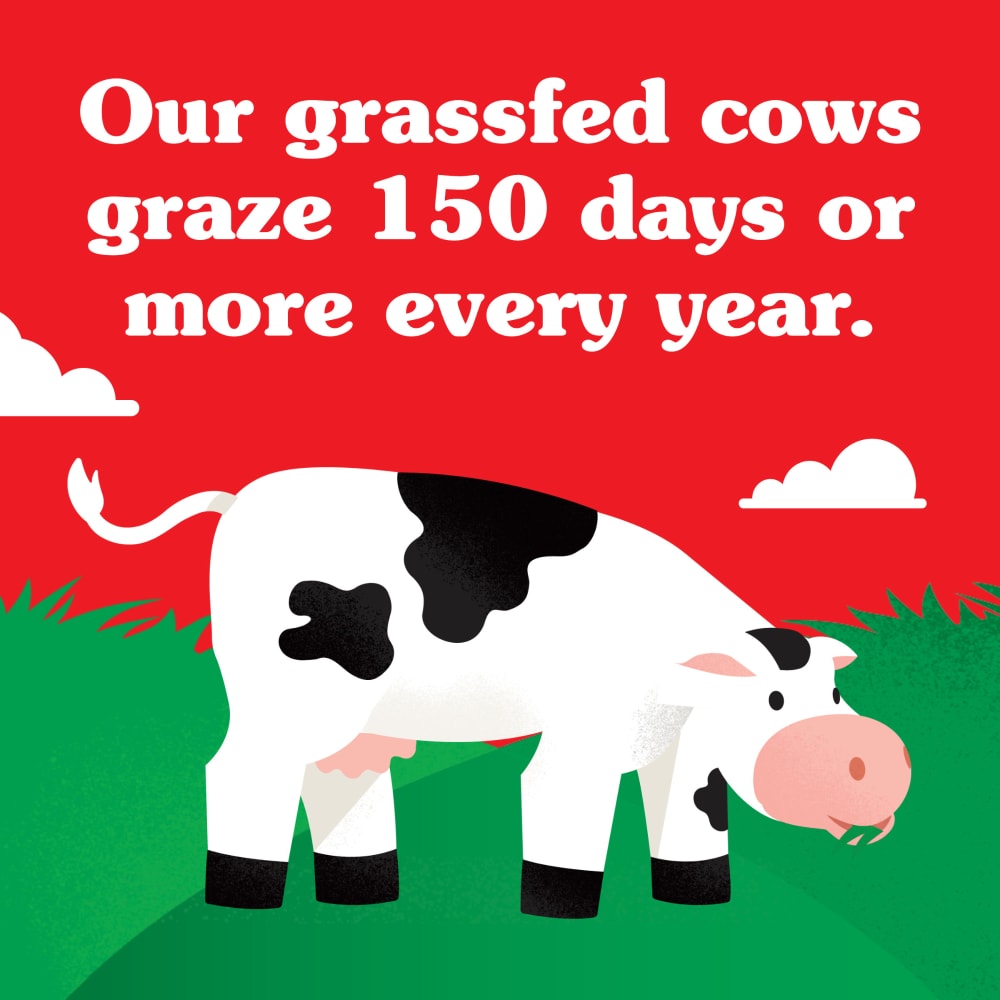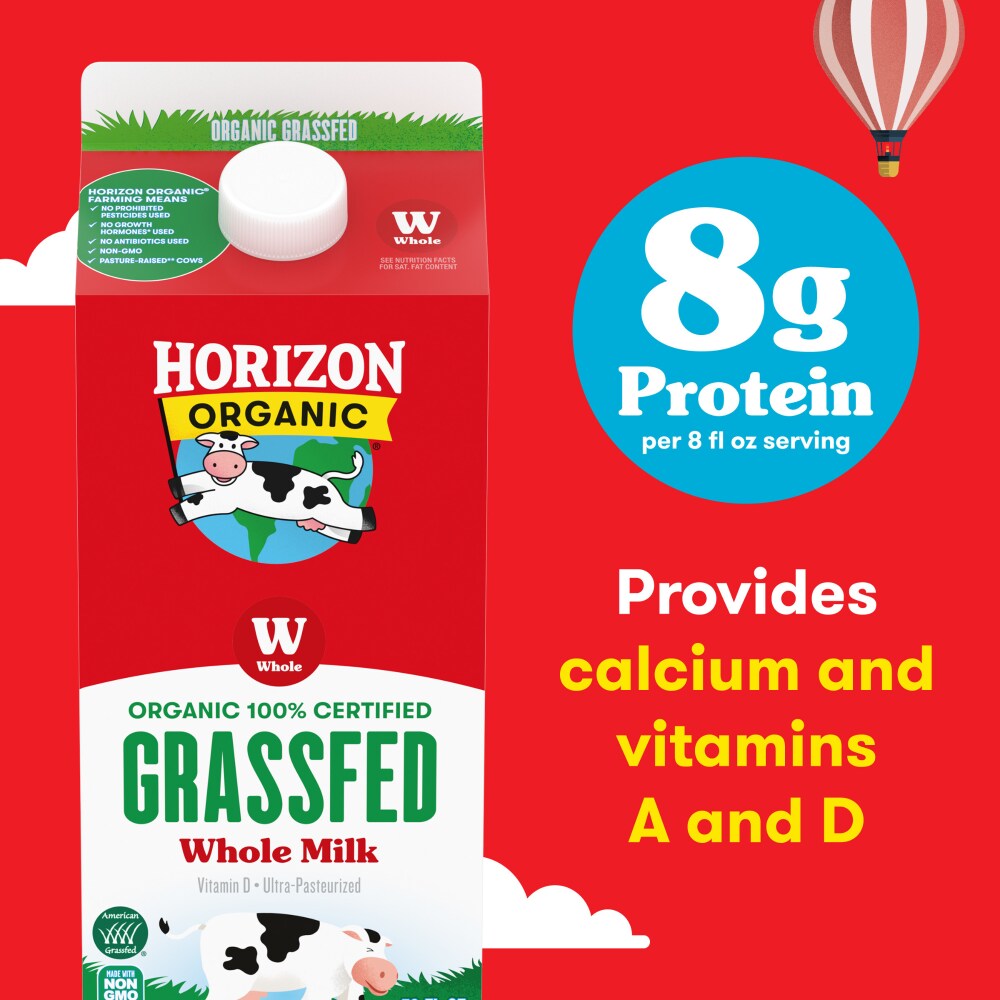 Horizon Organic Grassfed Whole Vitamin D Milk
1/2 gal
UPC: 0074236500707
---
No all grassfed products are certified. We have partnered with the American Grassfed Association to provide your family with certified grassfed milk.
It All Starts with Our Farmers
The farmer planted the grass.The grass fed the cows.The cow made the milk.The milk is delicious.Our community of farmers are families that have love for their cows and the highest standards for their milk. With access to shade, shelter, fresh air and clean drinking water—we believe our cows live happier lives. It's no surprise our refreshingly creamy, grassfed milk tastes so good. From organic pastures and happy cows, it's how Horizon does grassfed milk.
---