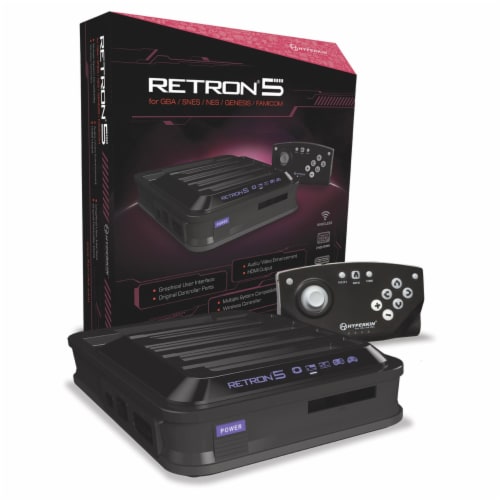 Hover to Zoom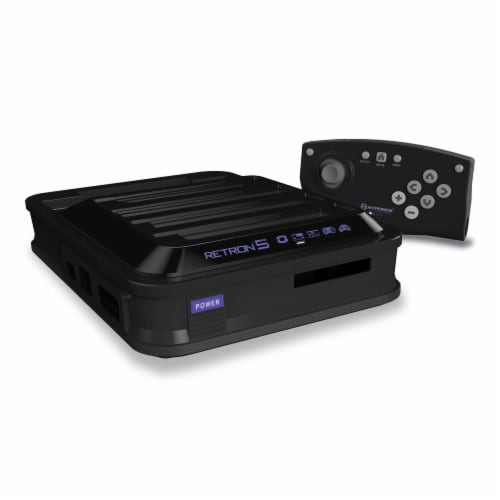 Hover to Zoom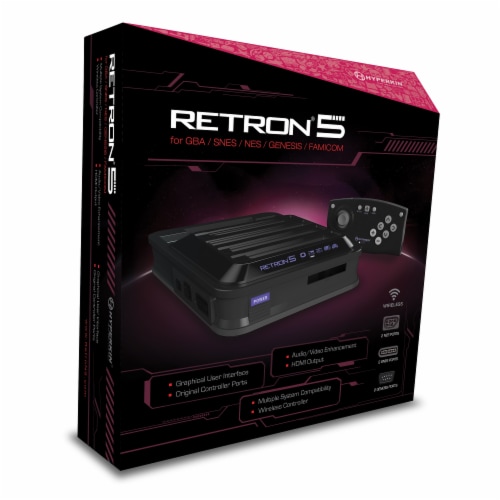 Hover to Zoom
Hyperkin RetroN 5 HD Gaming Console - Black
Product Details
The ultimate HD remake: Hyperkin presents the RetroN 5, a revolutionary new way to experience classic games in high definition; the first of its kind with an all-digital HD output.The RetroN 5 is the retro gaming console that brings you back to a world where recharging health is cheating, you can have as many guns as you want, and achievements arent just some numbers on a screen.
Compatible with these cartridges via converter*:
Game Boy®
Game Boy Color®
Game Boy Advance®
Famicom™
Super Famicom™
NES®
Super NES®
Genesis®
Mega Drive™
The RetroN 5 will play both PAL and NTSC cartridges
Features:
HD output will upconvert the signal to your HDTV with a maximum output resolution of 720p.
Brand new GUI Menu gives access to features and the ability to customize your entire gaming experience on the screen.
Utilizing BT technology, this controller has a range of up to 30 feet and features a microswitch directional pad, two programmable macro buttons, and a Home button for quick-in game access to features.
2 original controller ports (6 total) for each platform.
Customize your video settings with a variety of different filter and shader effects, including scanlines.
Utilizing Audio Interpolation, the RetroN 5 will produce a smoother, crisper sound output.
Screenshot capture.
Pre-built cheats that can be accessed at any point during gameplay for most games.
Save or load your games at any point during gameplay, with 10 save slots for each game.
*Converter sold separately.
---