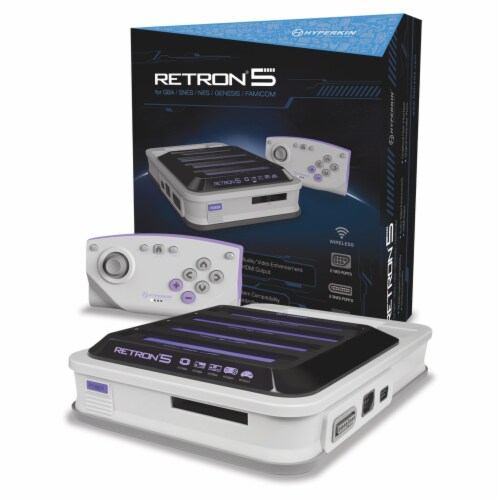 Hover to Zoom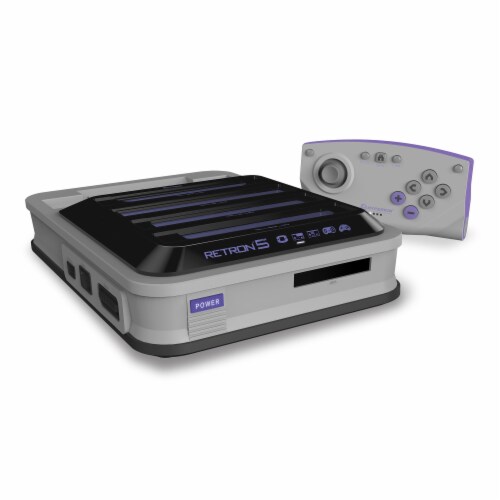 Hover to Zoom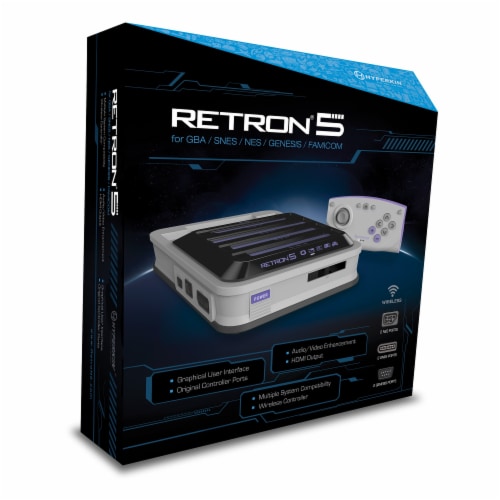 Hover to Zoom
Hyperkin RetroN 5 HD Gaming Console - Grey
Product Details
MULTIPLE SYSTEM COMPATIBILITY: The RetroN 5 is compatible with Game Boy® , Game Boy Color® , Game Boy Advance®, Famicom™, Super Famicom™, NES® , Super NES® , Genesis® , and Mega Drive™ cartridges. It is compatible with Sega Master System® games via converter.*
GRAPHICAL USER INTERFACE (GUI): A brand new GUI Menu that gives access to features and the ability to customize your entire gaming experience on the screen.
HD OUTPUT: The HD output will upconvert the signal to your HDTV with a maximum output resolution of 720p.
SAVE/LOAD STATES: Save or load your games at any point during gameplay, with 10 save slots for each game.
VIDEO ENHANCEMENT: Customize your video settings with the variety of different filter and shader effects, including scanlines.
AUDIO ENHANCEMENT: Utilizing Audio Interpolation, the RetroN 5 will produce a smoother, crisper sound output.
CHEATS: Pre - built cheats that can be accessed at any point during gameplay for most games.
BT WIRELESS CONTROLLER: Utilizing BT technology, this controller has a range of up to 30 feet and features a microswitch directional pad, two programmable macro buttons, and a Home button for quick-in game access to features.
ORIGINAL CONTROLLER PORTS: 2 original controller ports (6 total) for each platform
100% COMPATIBILITY: The RetroN 5 will play both PAL and NTSC cartridges. CIC lockout chips and FX chips are no longer going to be an issue, as we aim to achieve 100% compatibility with all cartridges. *Converter sold separately.
The ultimate HD remake: Hyperkin presents the RetroN 5, a revolutionary new way to experience classic games in high definition; the first of its kind with an all-digital HD output.
---