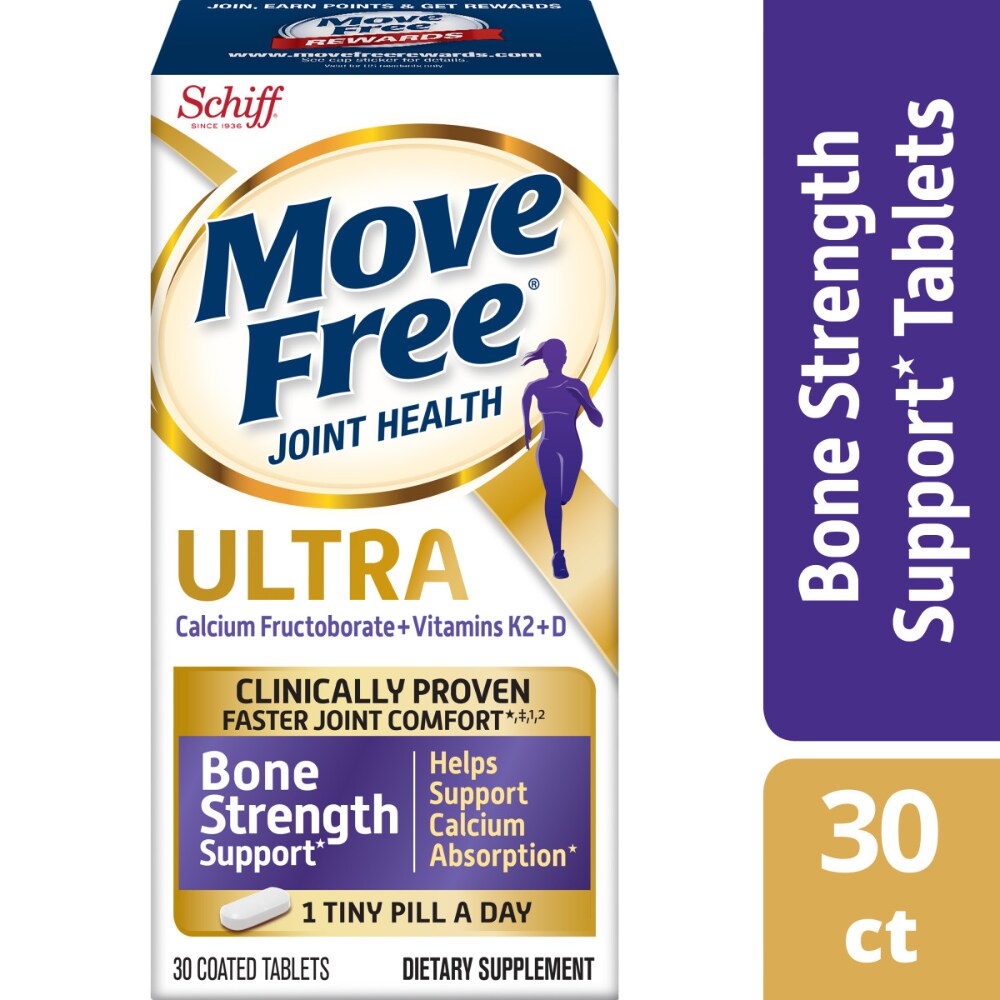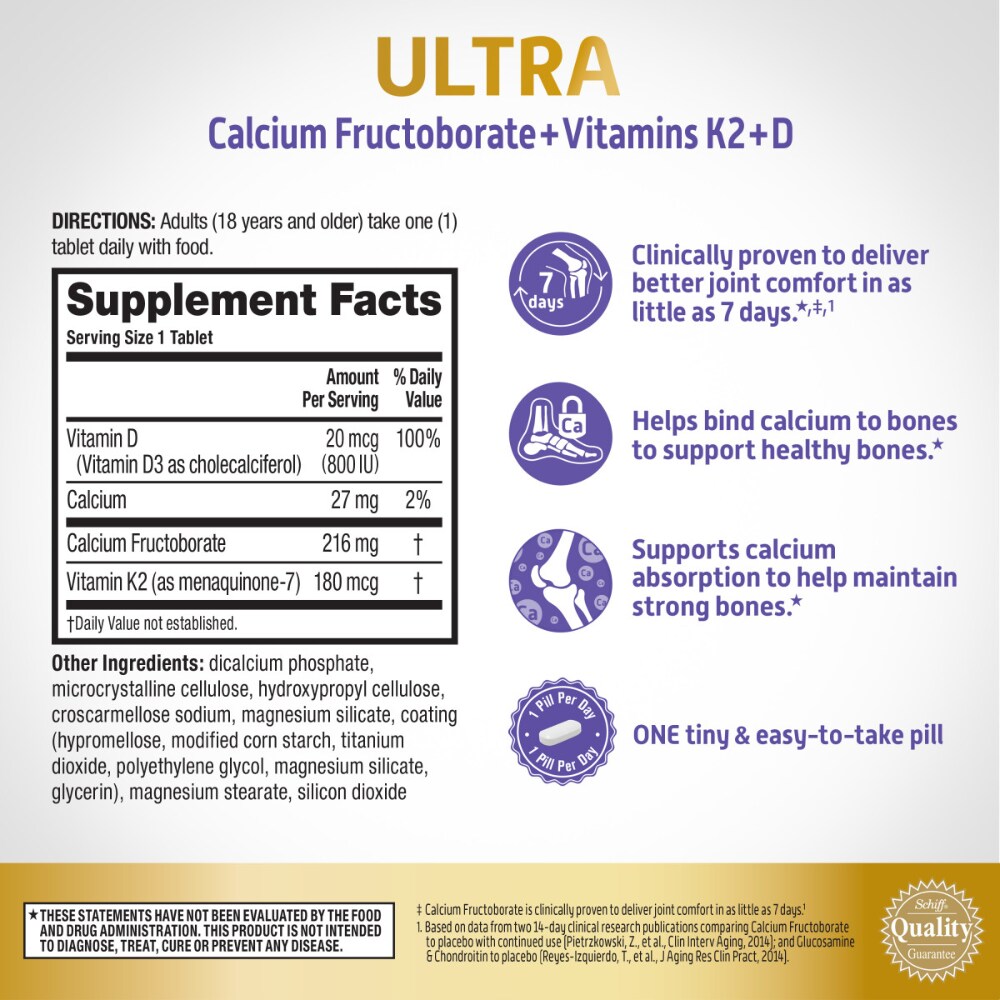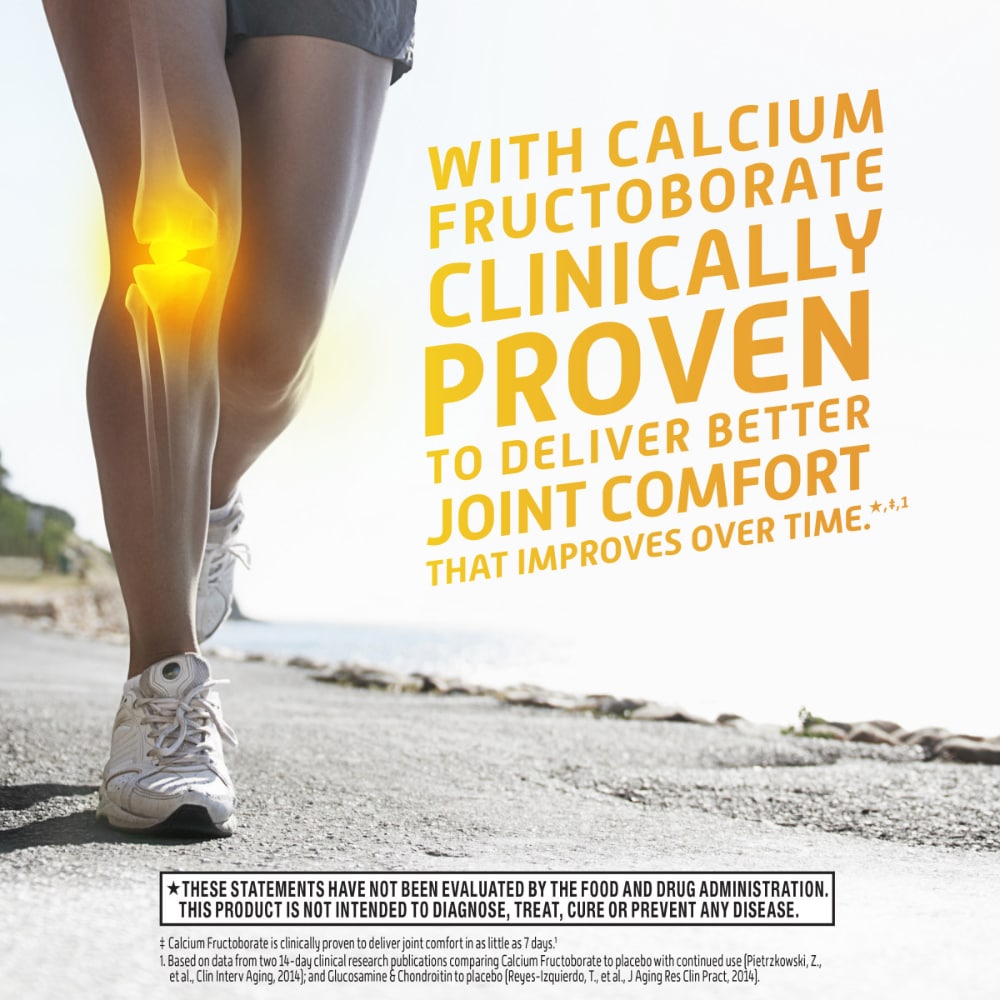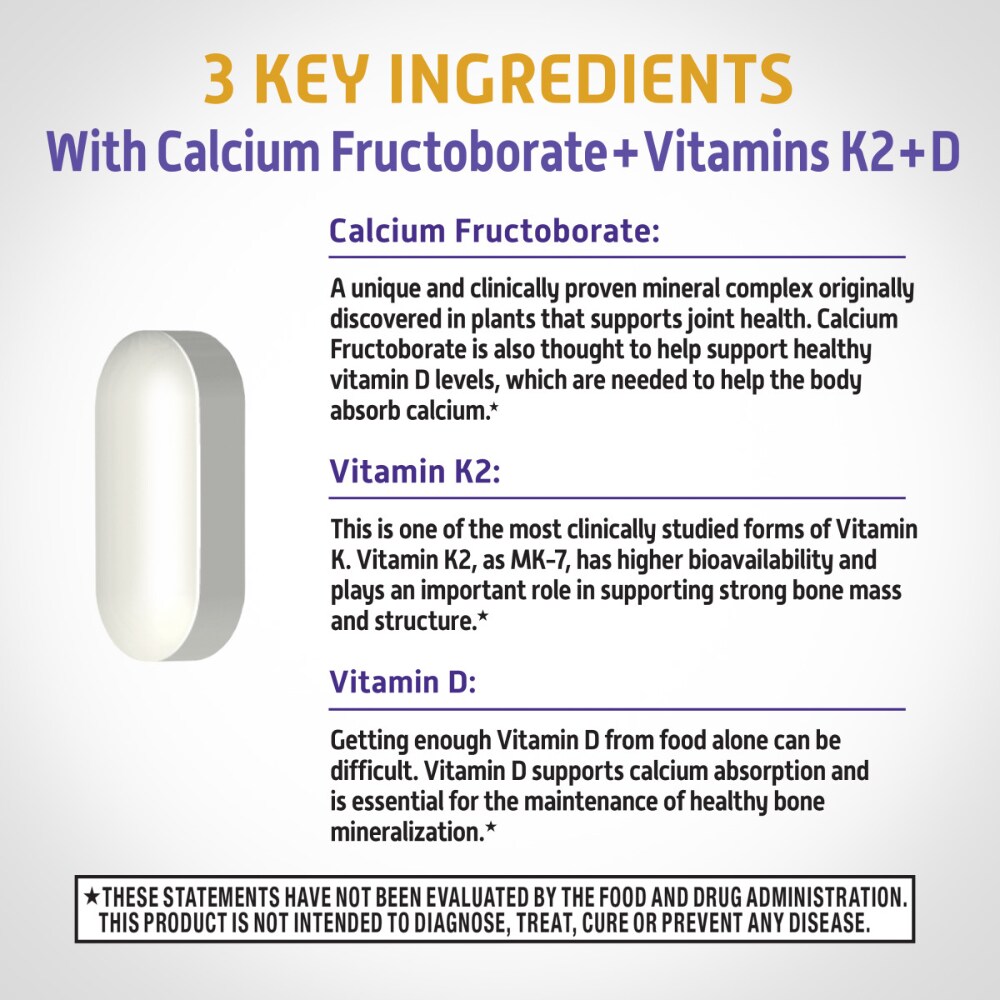 Move Free Joint Health Ultra Bone Strength Supplement Tablets 30 Count
---
Move Free Ultra Bone Strength Support is clinically proven to deliver better joint comfort in as little as 7 days! We believe in delivering clinically proven benefits that keep you connected to what you love most.
Calcium Fructoborate is also thought to help support healthy Vitamin D levels, which are needed to help the body absorb calcium.
Vitamin K2, as MK-7, has higher bioavailability and plays an important role in supporting strong bone mass & structure.
This unique formulation with Calcium Fructoborate + Vitamin D + Vitamin K is clinically proven to deliver joint comfort, helps bind calcium to your bones to support healthy bones, and it supports calcium absorption to help maintain strong bones
Vitamin D supports calcium absorption and is essential for the maintenance of healthy bone mineralization.
With Move Free Ultra Bone Strength Support, you'll need just 1 pill per day vs 2 large glucosamine and chondroitin tablets.
*These statements have not been evaluated by the Food and Drug Administration. This product is not intended to diagnose, treat, cure, or prevent any disease.
---