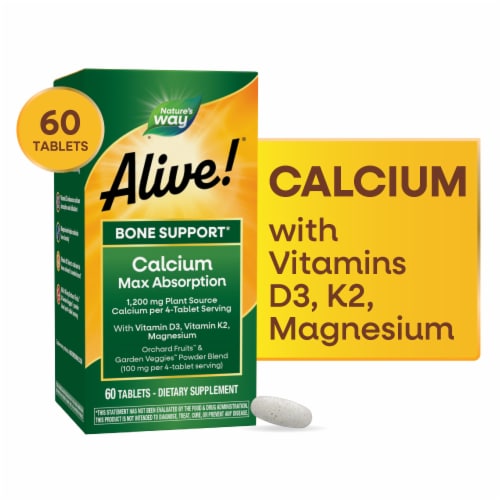 Hover to Zoom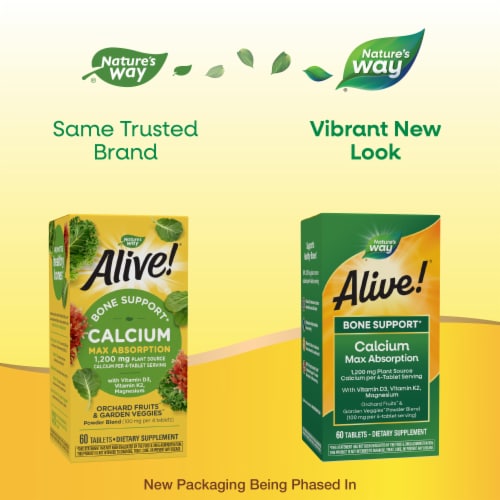 Hover to Zoom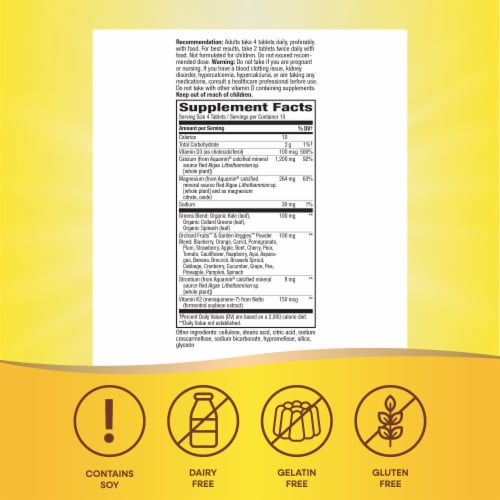 Hover to Zoom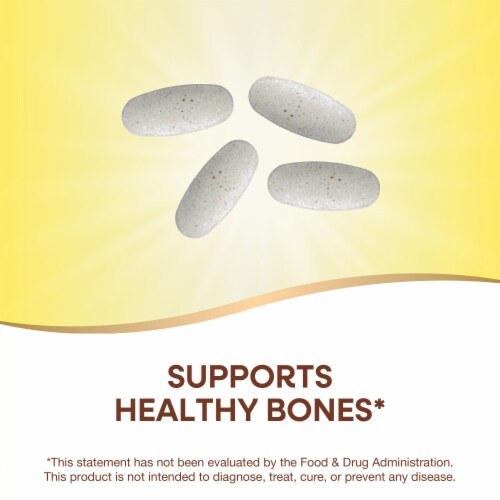 Hover to Zoom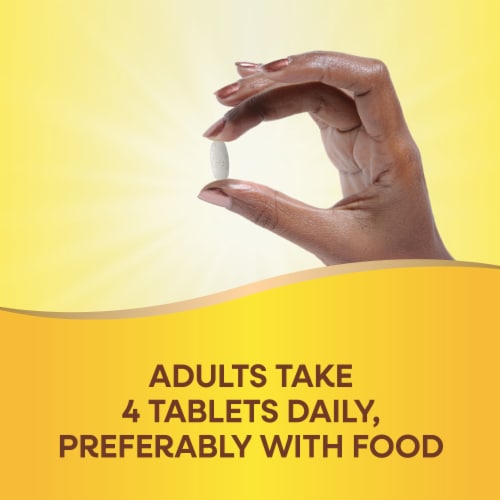 Hover to Zoom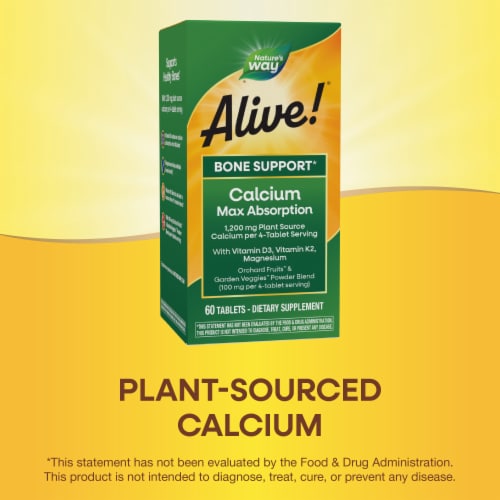 Hover to Zoom
Nature's Way Alive!® Calcium Bone Formula Max Absorption Tablets
Product Details
Taking Alive! Whole Food Calcium provides 1,000 mg of calcium (100% of the recommended daily intake).
Enhanced Absorption: Vitamin D3 in the formula enhances your body's ability to absorb & use calcium*
Stronger Bones: Magnesium and Vitamin C in the formula help your body maintain bone density*
Max Absorption:Vitamin K2 (MK-7) in the formula directs calcium to the bones where it's needed most and away from arteries*
Extra Minerals for Bone Support:Boron, Strontium, Vanadium & Silica in the formula further assist calcium in promoting healthy bones*
100% Whole Food Calcium:All of the calcium in Alive! Whole Food Calcium is from plant source Lithothamnion (calcified red algae seaweed), sustainably harvested from pristine Icelandic waters, plus organic kale, spinach, and collard greens
Easier for Your Body to Digest:While many supplements contain calcium from limestone rock or animal bones, Alive! Whole Food Calcium provides calcium and 70+ trace minerals in a natural food matrix that may be easier for the body to digest, absorb, and utilize*
Rapid Dissolving Tablets: Alive! Whole Food Calcium tablets are specially designed to dissolve quickly in the digestive tract to help ensure a maximum level of nutrients are available to be absorbed
*These statements have not been evaluated by the Food and Drug Administration. This product is not intended to diagnose, treat, cure, or prevent any disease.
---