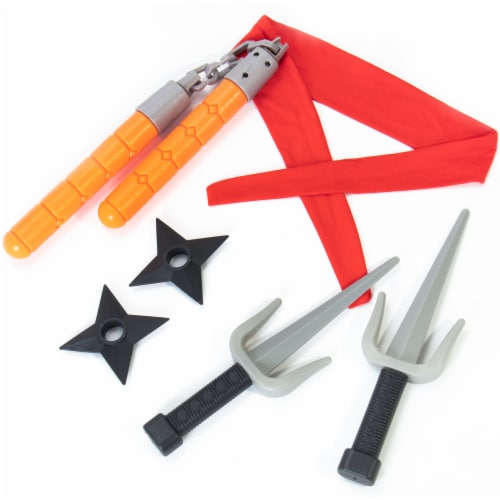 Hover to Zoom
Ninja Master Accessory Kit
Product Details
Ninjas: Cats in Human Form
Ninjas are like cats. They're quick. They're slick. They have great reflexes, and they are practically unstoppable. Do you think you can handle being a Ninja Master of this criteria? With the Ninja Master Accesory Kit, you can achieve such a status.
I assure you that you'll be well equipped, fellow genin. This kit includes 2 throwing starts, 2 sai swords, 1 nunchuck, and 1 bandana. So, what are you waiting for? Start training now!
Why You'll Love It
This kit includes 6 accesories for hours of play and can be added to any ninja costume (no costume included). These products are made of lightweight plastic, ensuring safe play. The bandana is one-size-fits-most.
---