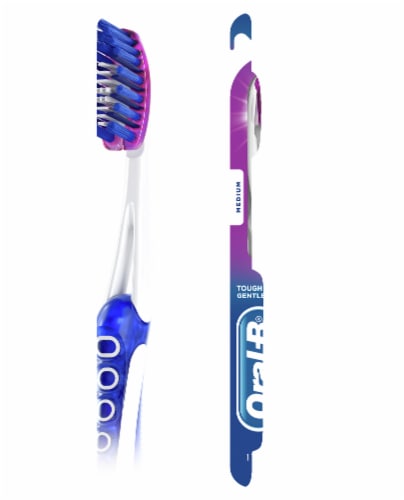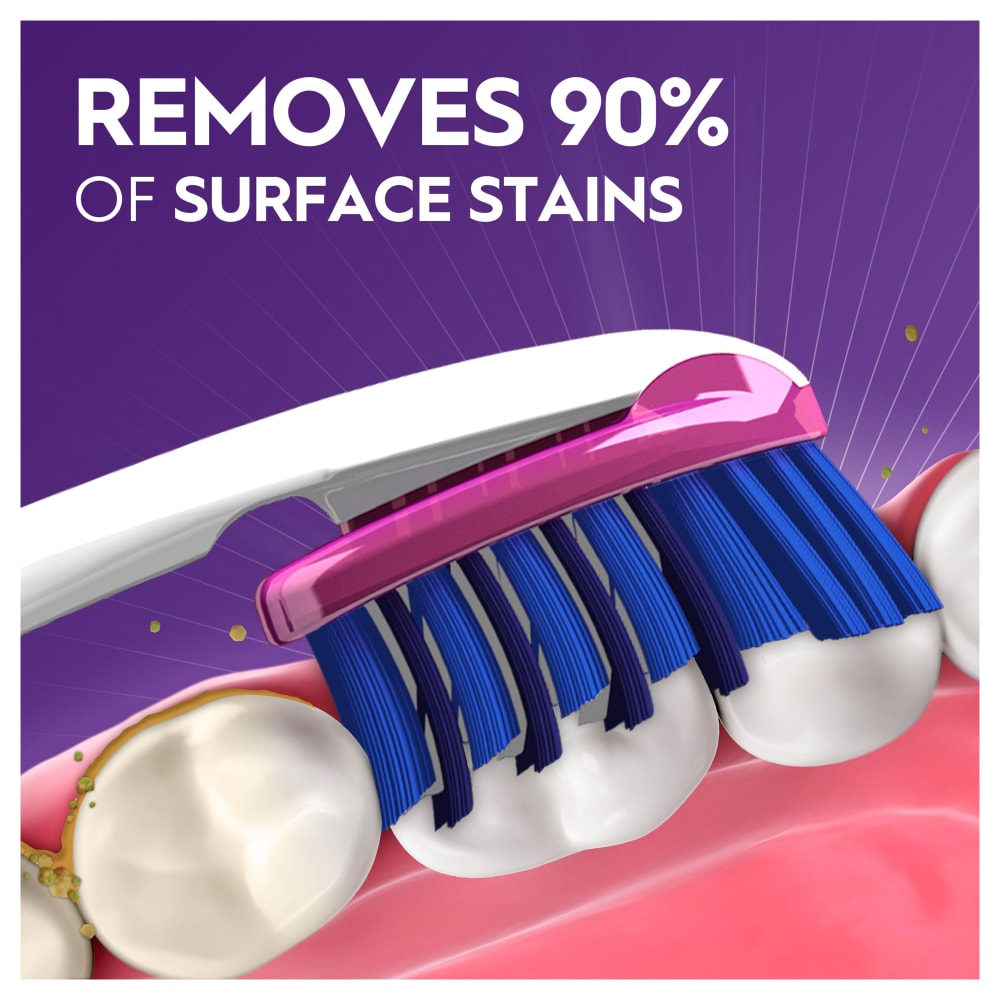 Oral-B 3D White Luxe Medium Toothbrush with Stain Eraser
How Do The Flexing Sides Work?
3D White™ Pro-Flex™ has individually flexing sides that adjust to the unique curves and contours of your teeth and gums for an all-around clean and an invigorating whitening experience.
How Does The Stain Eraser Work?
3D White™ Pro-Flex™ has a uniquely-shaped Stain Eraser that gently polishes to help whiten your teeth. It works together with the bristles and helps to remove up to 90% of the surface stains in hard-to-reachareas like along the gumline and in between teeth.
1 Medium Toothbrush
Gently Polishes Away Stains
Individual Flexing Sides
---