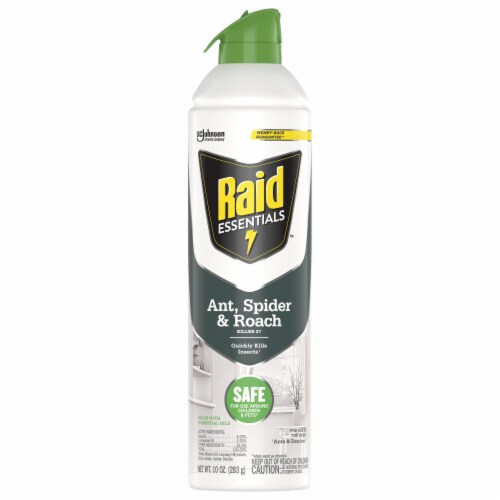 Hover to Zoom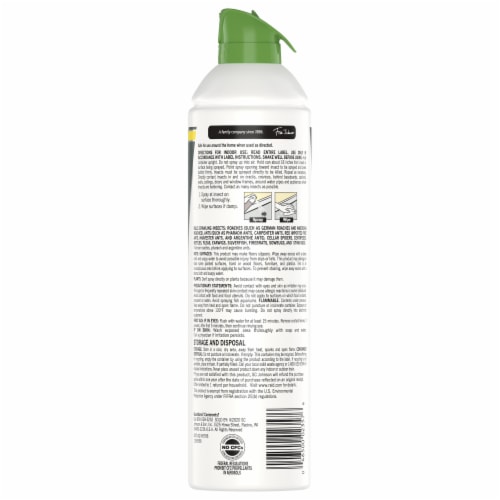 Hover to Zoom
Raid Essentials™ Ant Spider and Roach Killer Aerosol
Product Details
With new Raid Essentials Ant, Spider & Roach Killer, we've harnessed the power of essential oils, to make it safe* for use around children and pets, while still being quick† and effective for killing bugs. In fact, it's the fastest‡ plant-based roach killer. The formula is specifically designed with plant-based ingredients to kill bugs and is safe* to use in your home. Now you don't have to choose between being safe* or effective when selecting products to protect your home from bugs. The convenient and continuous aerosol spray will easily get to the bugs, taking care of the problem quickly† and safely*. The can itself is aluminum and will not rust, and you can feel secure in storing the bottle due to the locking cap feature. It is a fast† -acting ant killer, spider killer, cockroach killer, bug killer, and stinkbug killer that also deals with other crawling insects. And since it's designed with plant-based ingredients to kill bugs, you don't have to worry about children or pets using the same space*. Use Raid Essentials with confidence; with our money-back guarantee. Raid Essentials, made with essential oils. It's trusted bug protection you need.
Introducing Raid Essentials Ant & Roach Spray that is safe* to use around kids and pets *when used as directed
Deals with ants, spiders, roaches and other crawling insects
Ideal for use all around your home; aluminum can will not rust, and features a locking cap for safety
Comes with a money-back guarantee
Convenient and continuous aerosol ant spray and spider spray that is easy to use, taking care of your bug problem quickly* and safely*
*When used as directed
†Kills ants and German roaches on contact
‡Based on laboratory testing of Raid Ant & Roach Killer 27 on German cockroaches.
---