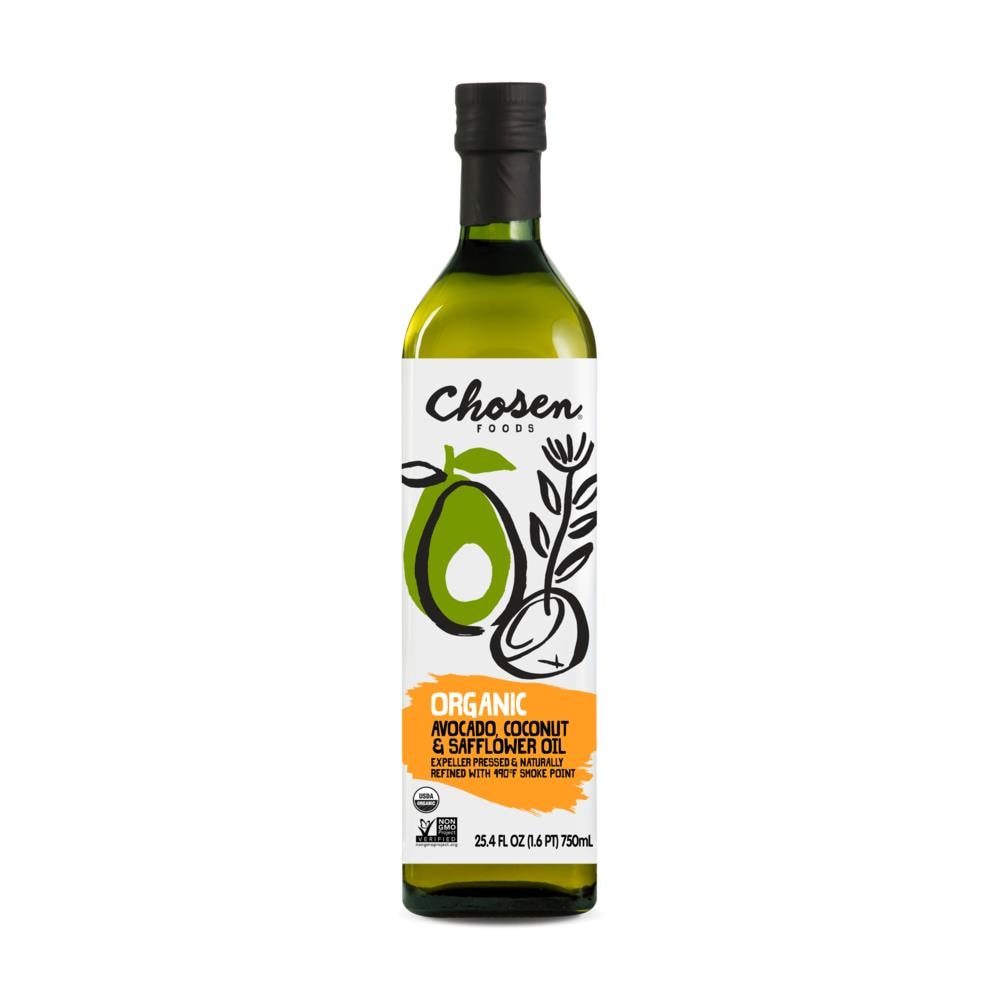 Chosen Foods Organic Chosen Blend Safflower Avocado Coconut Oil
25.4 fl oz
UPC: 0085380700585
---
Chosen Blend for Everyday Cooking
Chosen Foods Chosen Blend is the perfect blend of just three ingredients: organic high oleic safflower oil, avocado oil and coconut oil. High oleic refers to t he amount of monounsaturated fat found in the oil - the same kind of fat found in olives + avocados.
All three oils are expeller pressed + naturally refined, using Chosen Foods safe + proprietary low heat processing. All of our oils are made 100% free of any chemicals, solvents, hexane or other harmful ingredients. The result is a pure, delicious, simple + affordable, everyday cooking oil that doesn''t sacrifice on health.
Chosen Foods oversees and guides each step, from field to table. We are committed to transparency - from our farming, to our processing, to the nutrient claims on every label.
---