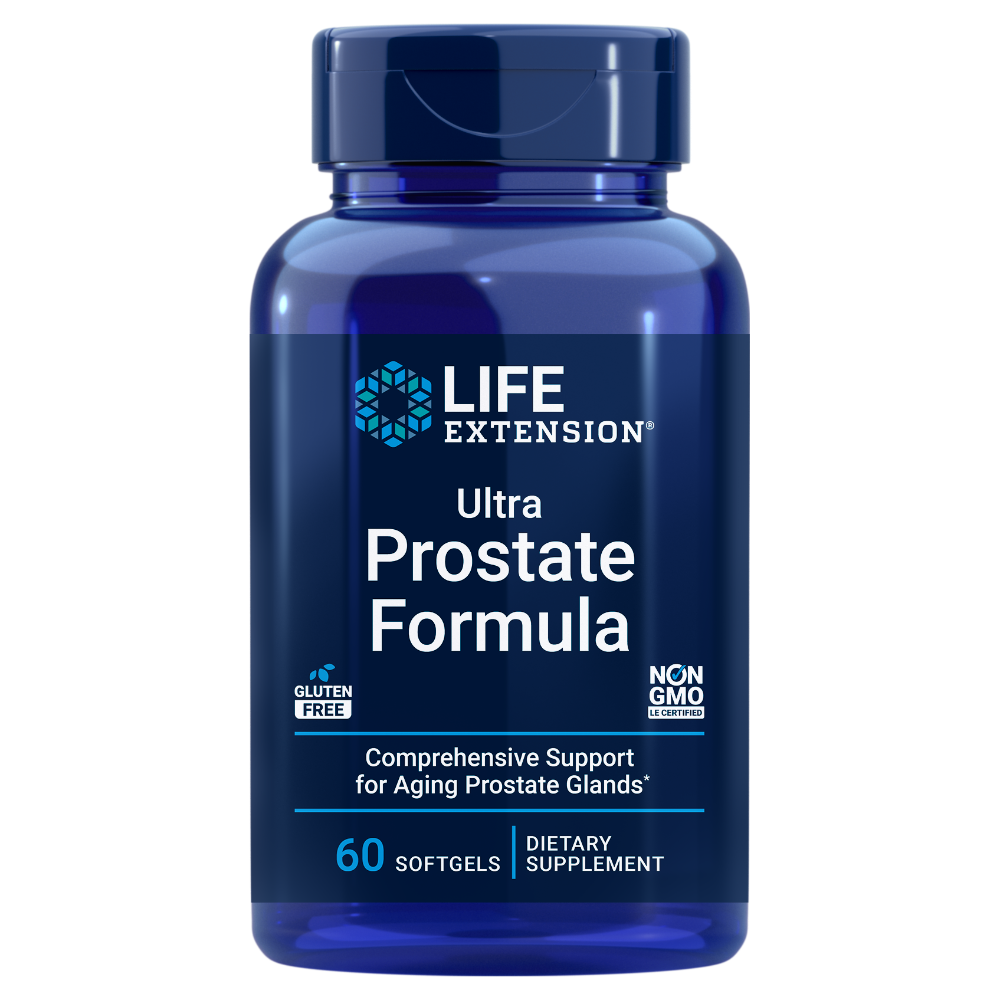 Life Extension Ultra Prostate Formula Softgels
---
As a man ages, maintaining a healthy prostate is key. This next-generation prostate health formula contains a broad array of ingredients to promote healthy prostate function and support normal urine flow. Botanical extracts like saw palmetto, nettle root, lycopene and more make Ultra Natural Prostate the most comprehensive prostate health supplement anywhere.
Benefits at a Glance:
Supports prostate health with cutting-edge nutrients
Helps protect against excess estrogen levels
Promotes healthy prostate size and structure
Inhibits undesirable cell division changes
Supports healthy urinary patterns and flow
Encourages a healthy inflammatory response
*These statements have not been evaluated by the Food and Drug Administration. This product is not intended to diagnose, treat, cure, or prevent any disease.
---