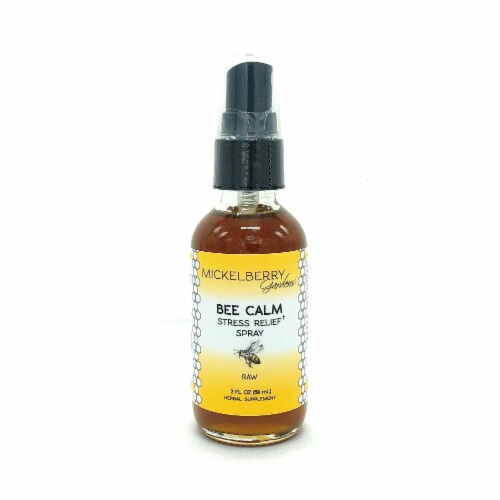 Hover to Zoom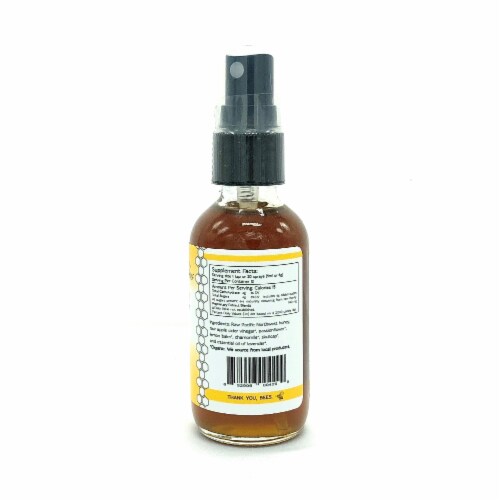 Hover to Zoom

Hover to Zoom
Mickelberry Gardens Bee Calm Stress Relief Spray
2 fl oz
UPC: 0085290600429
Product Details
Our facility is certified GMP-compliant, and is free of all major allergens, including gluten.
Mickelberry Gardens Bee Calm Stress Relief Spray is a RAW oxymel – made with local raw honey and raw apple cider vinegar. When honey is kept raw, it retains all of its healing virtues and preserves the delicate flavors from millions of wildflowers. Raw apple cider vinegar is rich with vitamins, antioxidants, enzymes, and probiotics. Designed to promote relaxation and calming of the mind and body.* No matter where you are, a spritz or two can help ease tension, stress, and anxiousness.* Raw honey is known to have a relaxing, sedative effect on the body, and the herbs we have included are known for promoting a calm state of mind.* This blend of honey and herbs is also a wonderful digestion tonic.
Our Bee Calm Stress Relief Spray is made using the highest quality ingredients available. All our honey and certified organic apple cider vinegar is sourced from regional producers. We only purchase the freshest, whole organic herbs - often direct from local farmers. Our honey is tested for purity, and all of our herbs are screened carefully for quality and strength.
Contains five relaxing nervine herbs that support stress relief and help decrease of nervous tension*
Can assist with improving sleep if taken near bed time*
Spray dosing is convenient and easy
Oxymels (Herbal Honey Tonics & Sprays) deliver 3x the health promoting benefits: ACV & honey providing immune & digestive support, together with select herbs provide an all-in-one soothing, delicious, and high-quality herbal formula*
Support with decreasing nervous tension, relieving stress, and is also a wonderful digestive tonic*
*These statements have not been evaluated by the Food and Drug Administration. This product is not intended to diagnose, treat, cure, or prevent any disease.
---