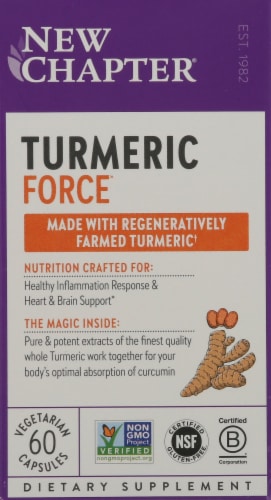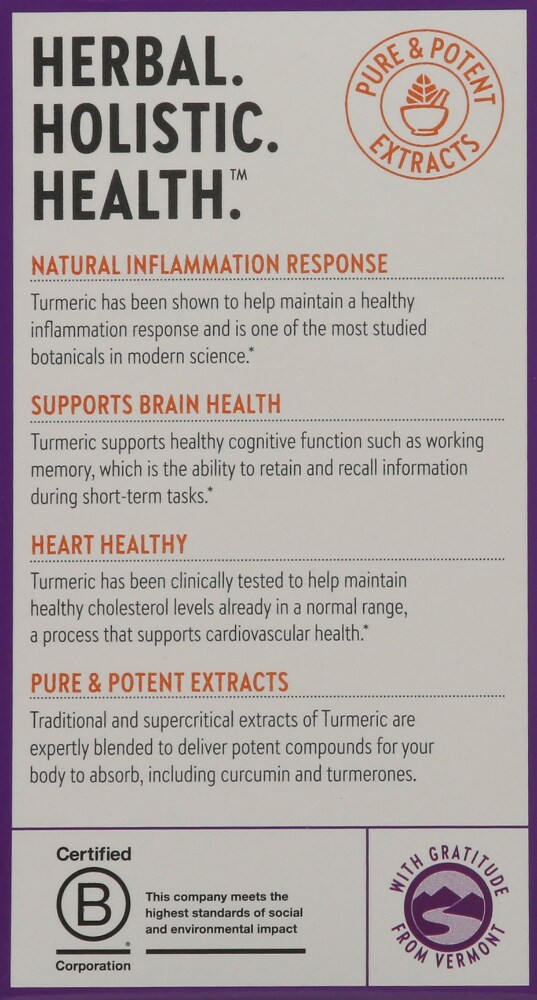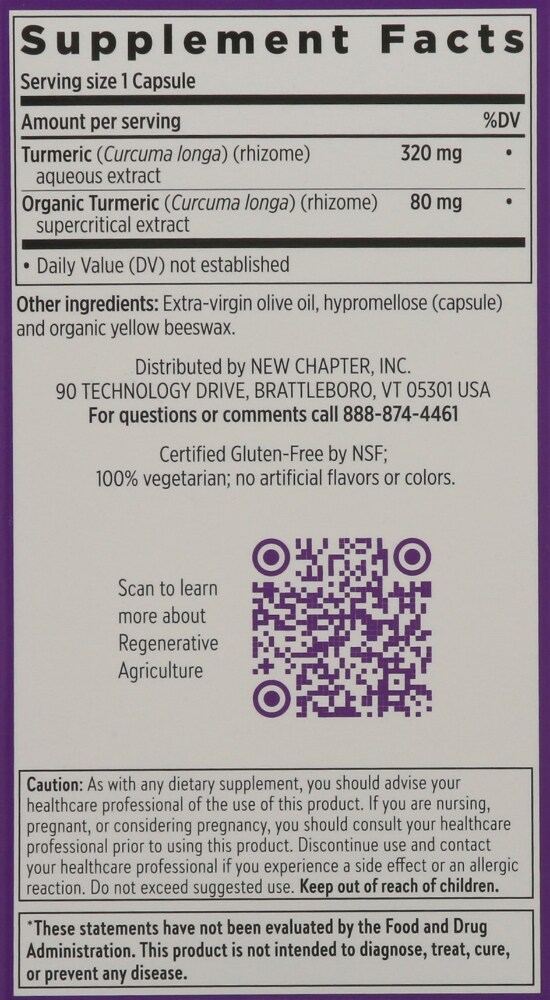 New Chapter Turmeric Force Liquid Capsules
---
Natural Inflammation Response
Turmeric has been shown to help maintain a healthy inflammation response and is one of the most studied botanicals in modern science.
Full-Spectrum Potency
The full spectrum of beneficial compounds found in Turmeric Force™ is delivered using a supercritical extraction, whole-food approach to herbal supplementation.
Side Benefits
Turmeric also supports cardio and liver health.
100% Vegetarian
Our full-spectrum process preserves precious plant compounds, delivered in 100% vegetarian formula from extract to capsule.
Full-Spectrum Extracts: 3,960 mg of Turmeric = 1 Capsule
Non-GMO Verified Formula
Liquid VCaps
Supercritical Turmeric Promotes the Body's Natural Healthy Inflammation Response
Naturally Gluten Free
Holistic
*These statements have not been evaluated by the Food and Drug Administration. This product is not intended to diagnose, treat, cure, or prevent any disease.
---