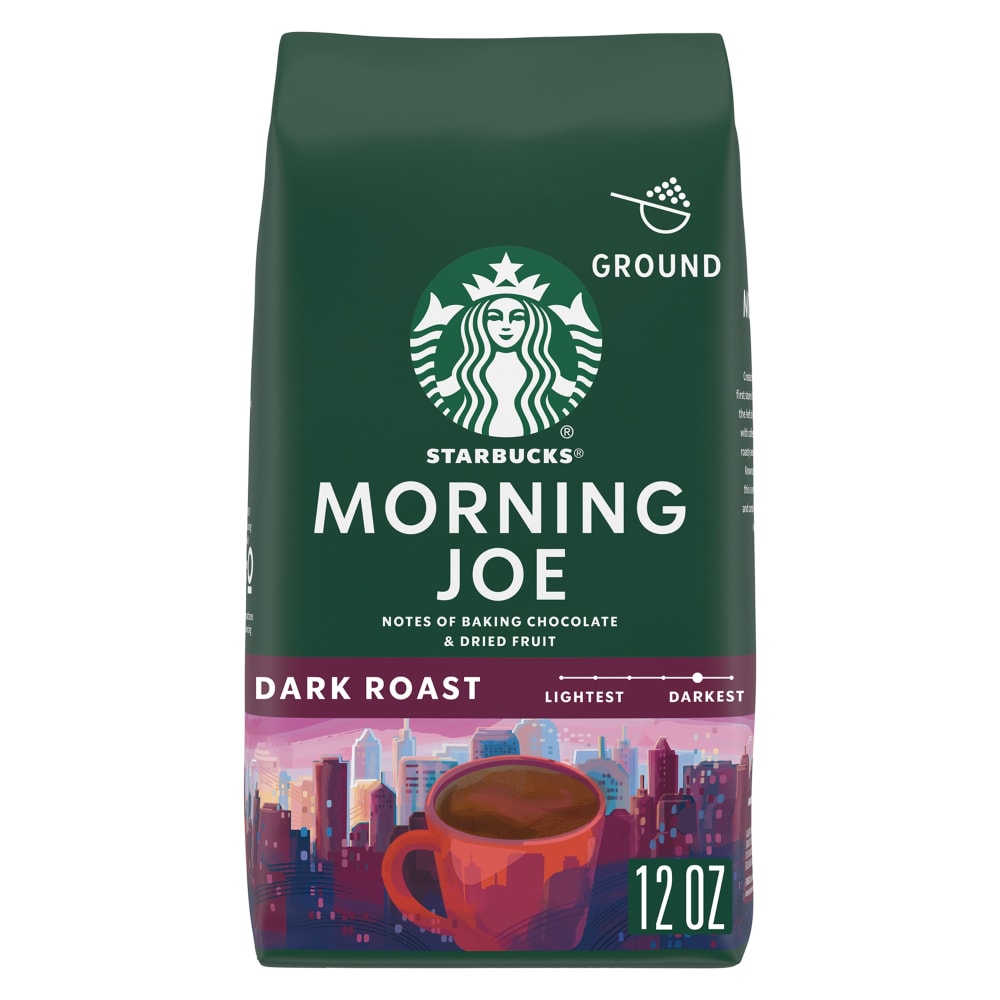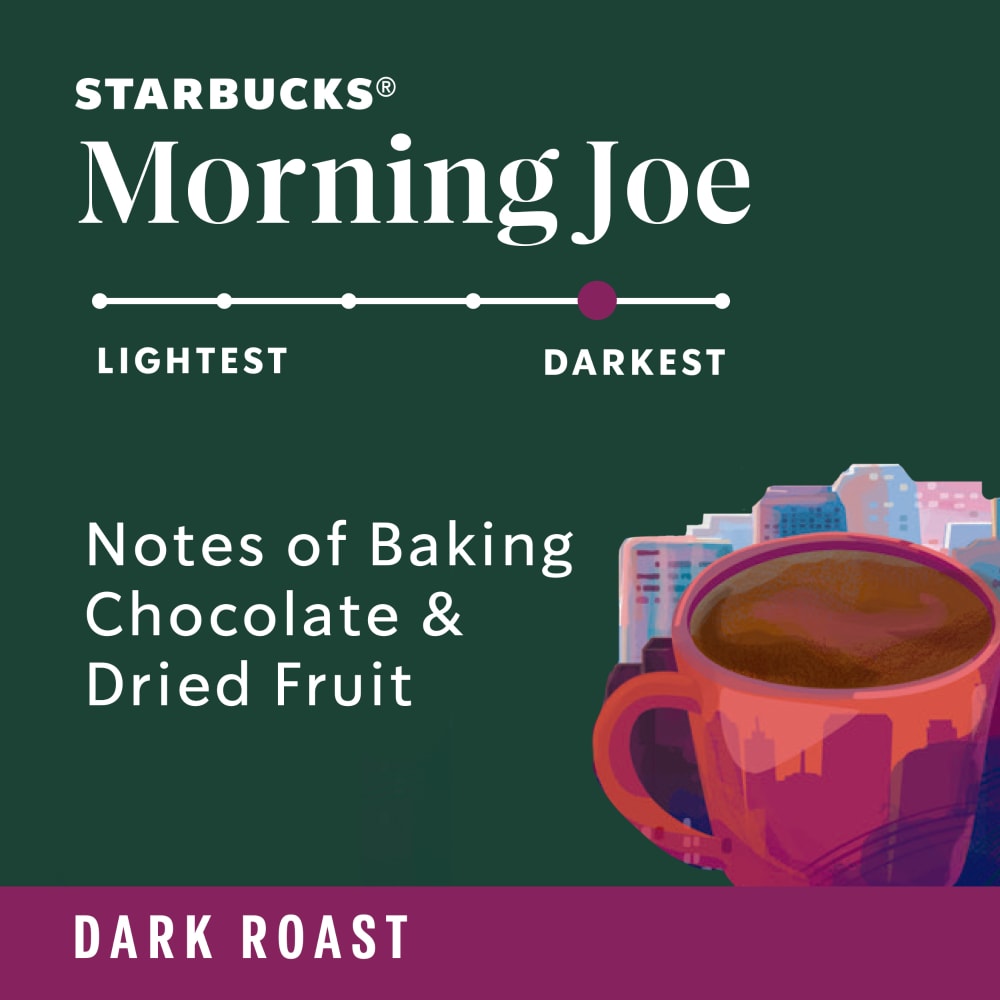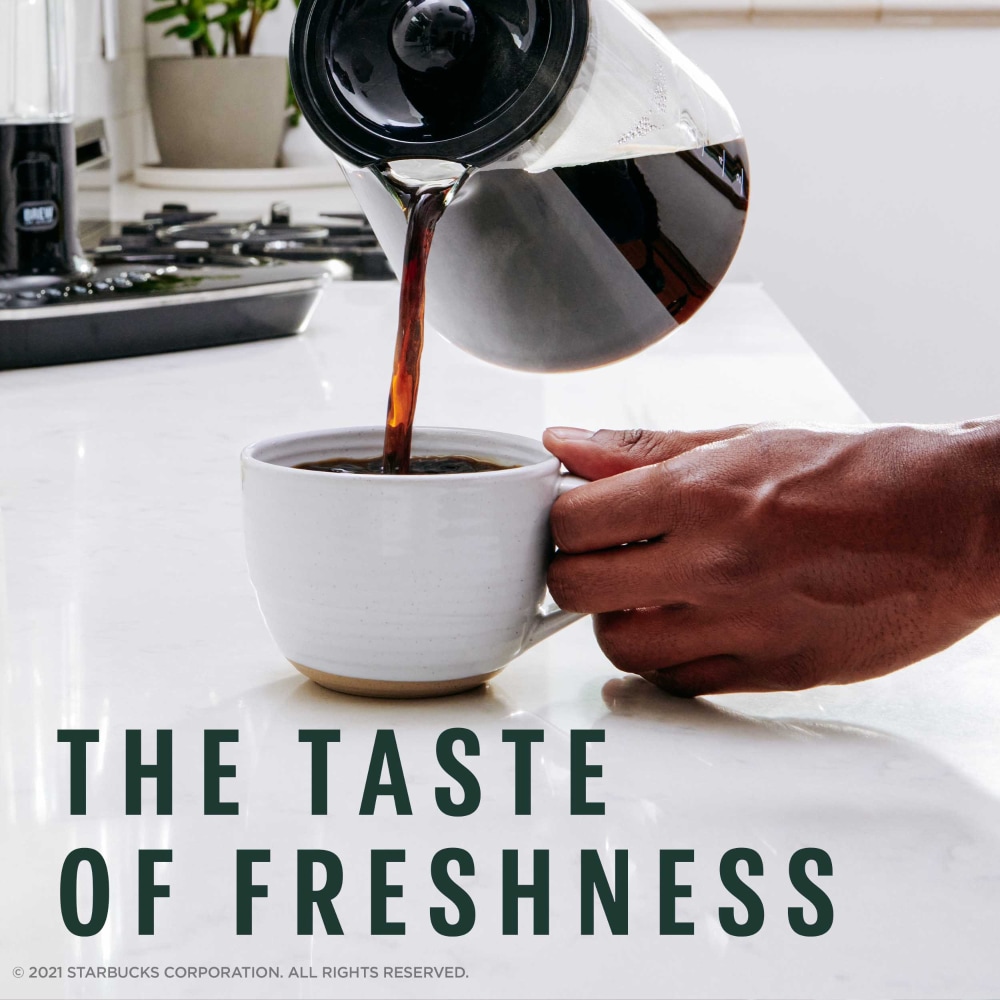 Starbucks Morning Joe Dark Roast Ground Coffee
---
Tasting Notes
Baking Chocolate & Dried Fruit
The Starbucks Roast
Each coffee requires a slightly different roast to reach its peak of aroma, acidity, body and flavor. We classify our coffees in three roast profiles, so finding your favorite is easy.
The Story of Morning Joe
Some like to start their day with something subtle. Others prefer something more stout. This coffee is for the latter. Big, rich, bold and syrupy—we created it to honor the opening of our first stores in Chicago, calling it Gold Coast Blend for the town's famous neighborhood. And now it's become a morning favorite far beyond the second city. Our master coffee blenders brought together the heft of beans from Indonesia and balanced coffees from Latin America, mixing in a bit of roasty sweetness from our dark Italian Roast. Creating a cup of Joe that's full-bodied, intense and perfect for the beginning of the day or anytime it feels like morning. Committed to 100% Ethical Coffee Sourcing in partnership with Conservation International.
---